About Us
Cutiviral.com adalah blog yang berkisarkan tentang percutian.
Kami nak berkongsi dengan anda, info dan maklumat tentang tempat yang menarik di dalam dan luar negara, tempat makan yang sedap dan menyelerakan, promosi tiket special untuk bercuti dan macam-macam lagi.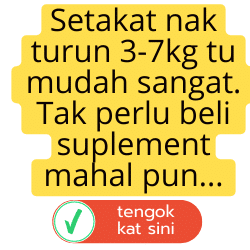 Semoga apa yang kami hidangkan di blog www.cutiviral.com ini dapat bantu anda untuk rancang percutian dengan lebih tersusun dan terperinci.
Cutiviral.com is a blog about holidays.

We want to share with you, info and information about interesting places in and outside the country, delicious and appetizing places to eat, special ticket promotions for holidays and many more.

Hopefully what we serve on this www.cutiviral.com blog can help you to plan your vacation in a more organized and detailed.